Choir Program Description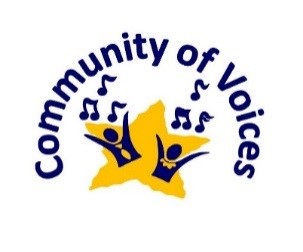 The Community of Voices choir program was designed for ethnically diverse older adults with a range of singing abilities and experience (including beginners). The 90-minute choir sessions took place at senior centers; at each center, the choir met weekly for 44 weeks, including 3-4 informal public performances.
Translational model. The intervention was developed using a community-engaged translational approach, incorporating: 1) knowledge from existing research about the benefits of choir singing, 2) community best practices, 3) input from music professionals delivering choir programs for older adults in community settings, and 4) perspectives from the partnering senior center directors.
Delivery and music repertoire. Community-based professional choir directors and accompanists led the choirs. The music style and repertoire was selected to be culturally relevant, appropriate for a range of experience, and challenging enough to facilitate growth over time. Choirs were conducted in English, Spanish, and Tagalog depending on the center's clientele.
Hypothesized mechanisms of action. In addition to singing and practicing, each session included activities in three engagement domains: psychosocial (e.g., socialization, refreshment break), physical (e.g., warm-ups), and cognitive (e.g., learning new songs). These were considered as the mechanisms by which singing in a choir could promote health and well-being.
 Psychosocial engagement. Activities that provide social interaction and opportunities to express emotions are important for well-being. Each session included activities to promote group cohesion, including a refreshment/socialization break and discussion of the meaning and cultural history of the songs.
Physical engagement. The sessions included sitting and standing, moving to different parts of the room to sing, a focus on body posture, and the use of abdominal and chest muscles in breathing. Warm-ups included stretching and relaxation. All physical components were adapted for persons with mobility limitations.
Cognitive engagement. The program focused on memory, attention, executive function, and language abilities in the context of singing. Each session involved learning new songs, following choir director cues, and synchronizing parts. Singers were encouraged to improve their visual and auditory attention by paying attention to the director and other singers.